IEEE IHU Student Branch at the Lead Your SB Camp 2022 – Lamia
10 October, 2022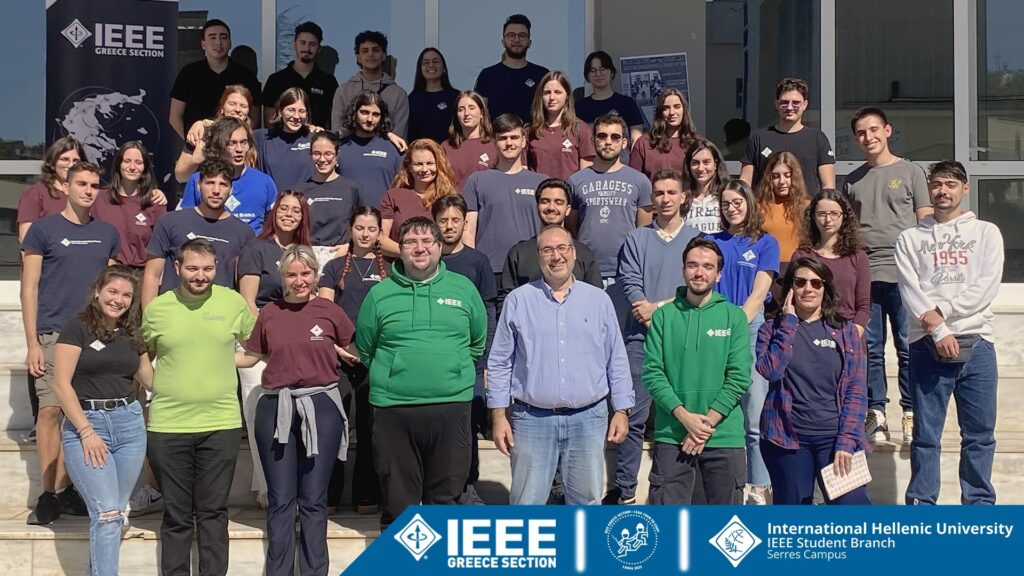 From Saturday 8 to Sunday 9 October 2022, the "IEEE Greece Section Lead Your SB Camp" took place at the University of Thessaly at the Lamia Campus as part of the "Sectional Student Branch Leadership Camp Program" of the IEEE Region 8 Student Activities Committee (SAC) .
The aim of the program is to inform the Executive Committees of the IEEE Student Branches about:
* IEEE procedures (Reporting, Elections, etc.)
* IEEE's new programs and actions (IEEEDuino, IEEEXtreme etc.)
Additionally, during the event, the IEEE Student Branches received the 2020 and 2021 IEEE Regional Exemplary Student Branch Awards.
From our IEEE Student Branch, the Chair (Alexandra Salpigti) and the Past-Chair and Webmaster (Kostelidis Iordanis) participated.
We thank the IEEE Greece Section, the IEEE Greece Section Student Representative (Alkiviadis Michalitsis), the IEEE Region 8 Student Representative (Theodoros Hatzinikolaou) and of course the IEEE Student Branch of the University of Thessaly in Lamia, for this excellent event.